Additional Screenings Announced!
Image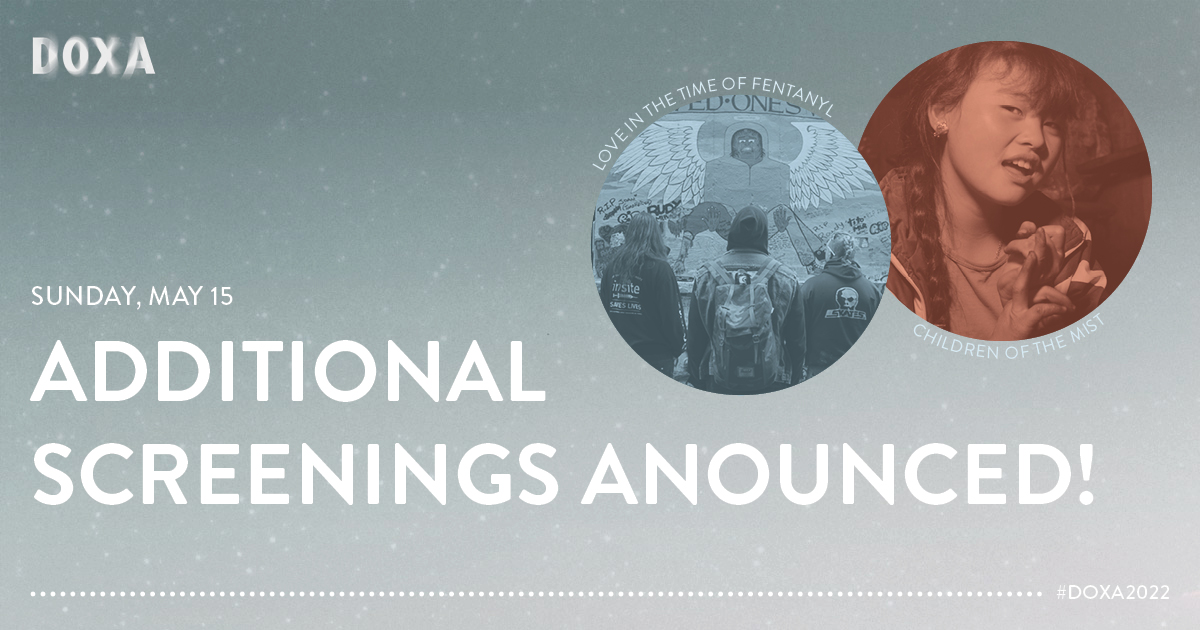 DOXA Documentary Film Festival, Western Canada's largest documentary film festival, returns to present its 21st edition in theatres and streaming online May 5 thru May 15, 2022!
•••
Colin Askey's Love in the Time of Fentanyl will screen for a third time on Sunday, May 15 at 6:45 PM, SFU Djavad Mowafaghian Cinema.
Love in the Time of Fentanyl is an intimate observation of the Overdose Prevention Society over a number of years, witnessing the exhausting but essential work required to keep the site running and the people dedicated to its continuance. A group of misfits, artists and drug users operate this renegade safe injection site in Vancouver's Downtown Eastside. Love in the Time of Fentanyl is a crucial film from director Colin Askey—one that explores, with considerable care and compassion, the frontlines of the ongoing drug-poisoning epidemic in this city.
We've seen packed houses at each previous screening of Love in the Time of Fentanyl, so this is not to be missed! Click here to purchase tickets for this additional screening.
Hà Lệ Diễm's Children of the Mist will screen for a third time on Sunday, May 15 at 6:45 PM, The Cinematheque.
Twelve-year-old Di is reaching a generational cusp. Nearly able to pull away from the archaic marriage traditions of the rural Hmong people, she wants instead to continue her education—but it's not easy. Filmmaker Hà Lệ Diễm's fly-on-the-wall film skillfully documents three years in the life of her friend Di's family; at times both joyful and haunting.
Tickets for this additional screening can be purchased here.
•••
Committed to cultivating curiosity and critical thought, DOXA 2022 delivers some of the very best in contemporary documentary cinema over 11 days. DOXA Documentary Film Festival runs May 5-15, 2022, offering an exceptional selection of films (screening both in-person and streaming online), filmmaker Q+A's and Industry events. Films will be available to stream for the duration of the above festival dates, unless otherwise specified. Films are geo-blocked to Canada and virtual tickets will be limited. Select screenings will include live and pre-recorded filmmaker Q+As and extended discussions. Festival tickets and passes will be available starting Wednesday, April 13th; for details, check www.doxafestival.ca. For further information, call the DOXA office at 604.646.3200.