Image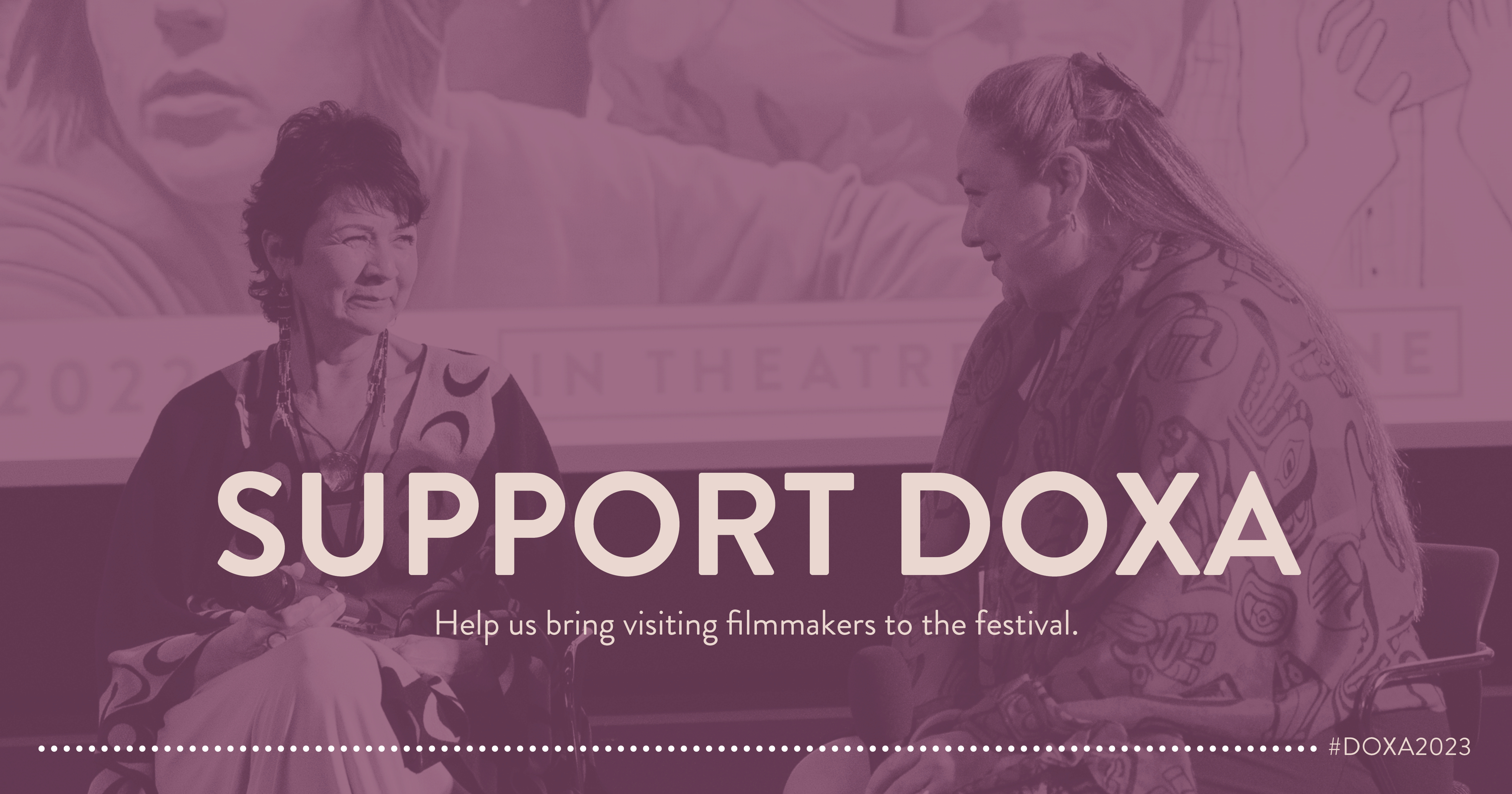 DOXA is committed to cultivating curiosity and fostering a local and international community of documentary cinema lovers.
 
We bring together audiences, filmmakers, and diverse cultural communities through the presentation of outstanding documentary work from around the globe. Through screenings, panel discussions, workshops and educational initiatives, DOXA facilitates a cinema culture that is curious, inventive and bold. The festival was established in 2000 by the Documentary Media Society, and our mission then, as it is now, is to support a better understanding of the complexity of our times through engaging the public in documentary media as an art form.
• • •
This year, we are proud to once again highlight the Holdstock Fund for Documentary Engagement. With the generous support of Roger Holdstock, former DOXA Board member, this fund helps DOXA bring filmmakers and special guests from across Canada and around the globe to the festival. The fund helps us to engage our audience, not only through the presentation of ground-breaking documentaries but also through the provision of stimulating discussions and interactions following screenings.
"In a culture that views movies as largely a form of escapism, documentary has sometimes had a tough time, but we seem to be entering into a period where audiences are more receptive to films that document the world we live in. I have found that the level of engagement increases greatly when filmmakers and artists are present at screenings of their work. Audience members can learn about the challenges of production, the motivations in making the films, and interact with the real people behind the film. I initiated the Holdstock Fund for Documentary Engagement to ensure that the experience of seeing a film with its creator(s) occurs more often. The intent of the fund is to facilitate the presence of more filmmakers and artists at DOXA screenings. I urge you to contribute and help us all to be more engaged." - Roger Holdstock
Our goal in 2023 is to raise $5,000 for the Holdstock Fund.
Making space for social change, fostering community, and championing the power of documentary cinema are at the core of what we do—and we couldn't do this work without your support.
•••
•••
We understand that these are precarious financial times for many in our community; any donation made to DOXA is especially meaningful. Donations of $20.00 or more receive a tax receipt.
DOXA is honoured and grateful for every donation received throughout the year, whether it be a few dollars or thousands. We thank each and every donor for supporting our efforts in presenting the best in documentary. Through individual donations, DOXA will continue to build a film culture that informs, inspires, and educates. See a list of our donors here. 
DOXA Documentary Film Festival is presented by The Documentary Media Society, a registered charity.
Charity Number: 854305331RR0001
Banner photo: DOXA 2022 filmmaker Heather Hatch (right) speaking with special guest Diane Abel (left), photo by Pauline Adalid.