Image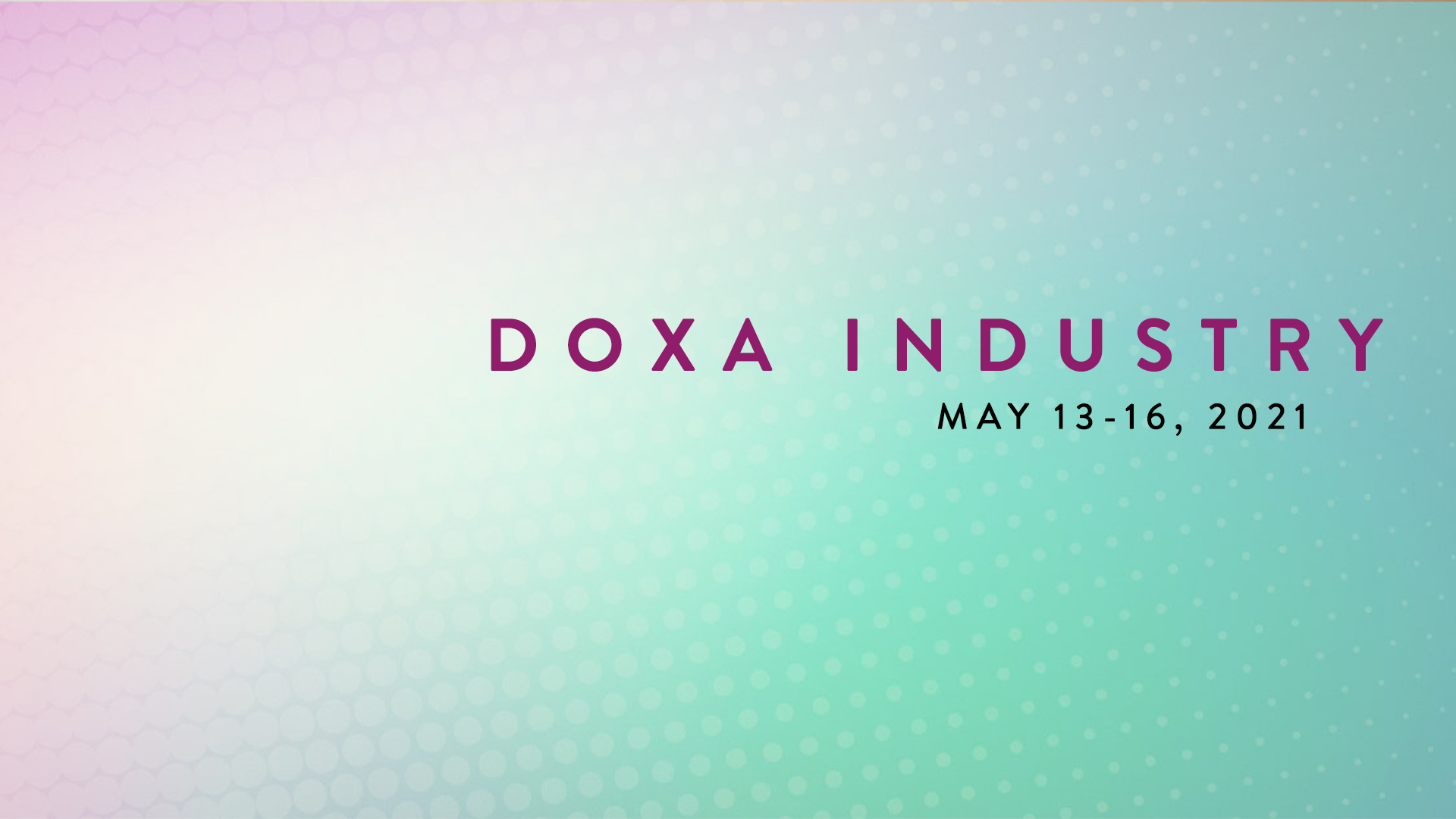 DOXA Industry brings together a diverse community of filmmakers and industry professionals to discuss the art and craft of non-fiction storytelling. Through a series of workshops, roundtable discussions, masterclasses and networking events, we invite filmmakers at all levels of experience to engage in vital conversations while building the skills and connections needed to propel their projects forward. 

Unable to make it to the live stream? All Industry events will be available on demand. 

To see DOXA 2021's full slate of Industry events and livestreams, click here.

 
 

Tuesday, May 4th 5pm PST 

DOC BC | YT | NWT at DOXA: A Festival Kick-Off Happy Hour

 

Join us for a special festival kick-off and evening of filmmaker celebrations! 

Click here for more info.
 

Thursday, May 13th 10am PST

Directing Documentaries: Stanley Nelson in Conversation with Loira Limbal

Moderated by Barbara Chirinos

 

In this moderated conversation, two filmmakers and collaborators reflect on the craft of directing documentaries from differing but complementary perspectives. 

Click here for more info.
 

Thursday, May 13th 2pm PST

Podcasting the Drug War: Mia Donovan in Conversation with Garth Mullins 

Moderated by Joseph Clark

 

Please join us in this discussion about podcasting, harm reduction and documentary journalism.

Click here for more info.
 

Friday, May 14th 1pm PST

Documentary Studio Trusts: Brett Story in Conversation with Abby Sun

In partnership with ReIssue

 

This conversation will offer a jumping off point to reimagine more sustainable models for documentary funding, production and distribution that incentivize the creation of bold, ambitious work.

Click here for more info.
 

Friday, May 14th 4pm PST

The Sound of Documentary: Composing for Contemporary Film

Moderated by Ken Tsui

 

This conversation invites composers to discuss their collaborations with filmmakers and approaches to storytelling through sound

Click here for more info.
 

Saturday, May 15th 11am PST

Focus on Editing: The Art of the Documentary Trailer

Moderated by Ricardo Acosta, CCE

 

How do you capture the depth of a story in only a couple of minutes? This panel invites editors to consider this using real life examples from their work.

Click here for more info.
 

Saturday, May 15th 2pm PST

Just the Beginning: Racial Equity in Documentary

Moderated by Nilesh Patel

 

Why do we need racial equity in documentary? This panel will examine the career of one of the most admired, award winning and influential leaders in Canadian documentary filmmaking over the past 25 years, Selwyn Jacob.

Click here for more info.
 

Sunday, May 16th 2pm PST

MooNaHaTihKaaSiWew Unearthing Spirit: Indigenous Approaches to Documentary 

Moderated by Selina Crammond, DOXA Director of Programming

 

Join us as we learn from Jules Koostachin's recent PhD research and discuss methods and concepts of storytelling, protocol and identity in Indigenous documentary filmmaking.

Click here for more info.