Rated Y for Youth Special Presentation
Image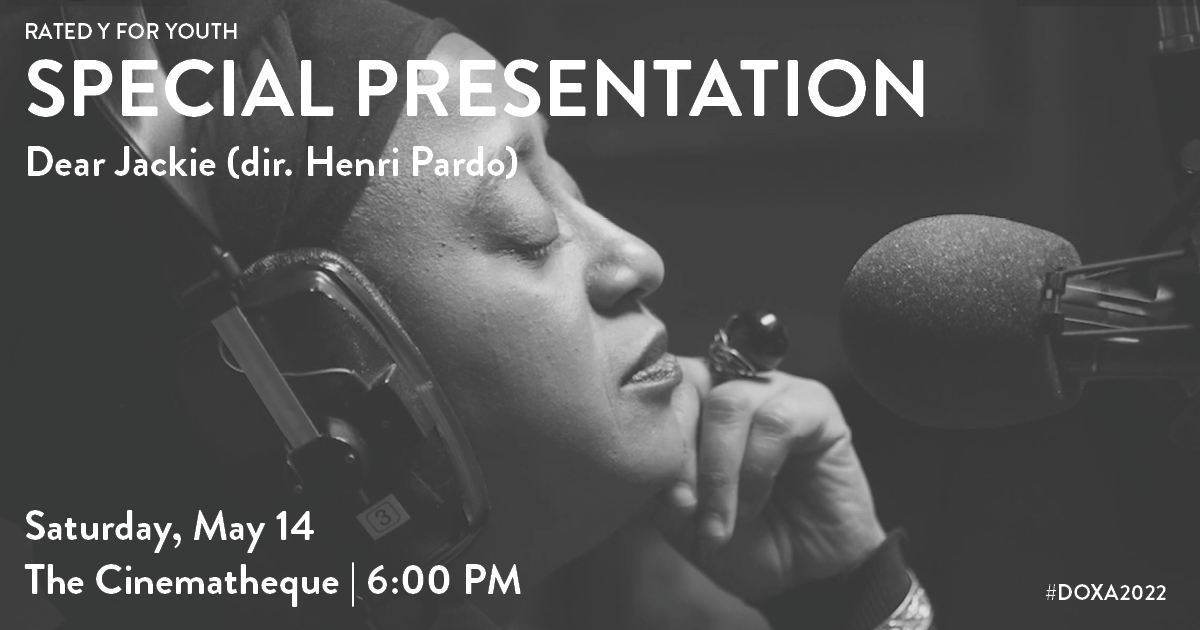 DOXA Documentary Film Festival, Western Canada's largest documentary film festival, returns to present its 21st edition in theatres and streaming online May 5 thru May 15, 2022!
•••
DOXA 2022's Rated Y for Youth Special Presentation of Dear Jackie (dir. Henri Pardo) will take place Saturday, May 14 at The Cinematheque.
Dear Jackie is an enduring portrait of Black life in Montreal, and a letter to the titular Jackie Robinson. When Robinson stepped out onto the field in the summer of 1946 for the Montreal Royals, he became the first Black man to break the colour barrier in professional baseball. By the next year, however, he had moved on to play for the Major Leagues in the US, leaving in his wake a white-majority public that had co-opted his success into the narrative of a post-racial city. Spacious, poetic and shot in gorgeous black and white, the film is an ode to the history and legacy of community-building in the face of segregation and racist urban renewal policies across North America.
Tickets for this Special Presentation are available for purchase here. Following this screening, Dear Jackie will also be available online on DOXA's virtual festival platform. 
•••
Committed to cultivating curiosity and critical thought, DOXA 2022 delivers some of the very best in contemporary documentary cinema over 11 days. DOXA Documentary Film Festival runs May 5-15, 2022, offering an exceptional selection of films (screening both in-person and streaming online), filmmaker Q+A's and Industry events. Films will be available to stream for the duration of the above festival dates, unless otherwise specified. Films are geo-blocked to Canada and virtual tickets will be limited. Select screenings will include live and pre-recorded filmmaker Q+As and extended discussions. Festival tickets and passes will be available starting Wednesday, April 13th; for details, check www.doxafestival.ca. For further information, call the DOXA office at 604.646.3200.