Image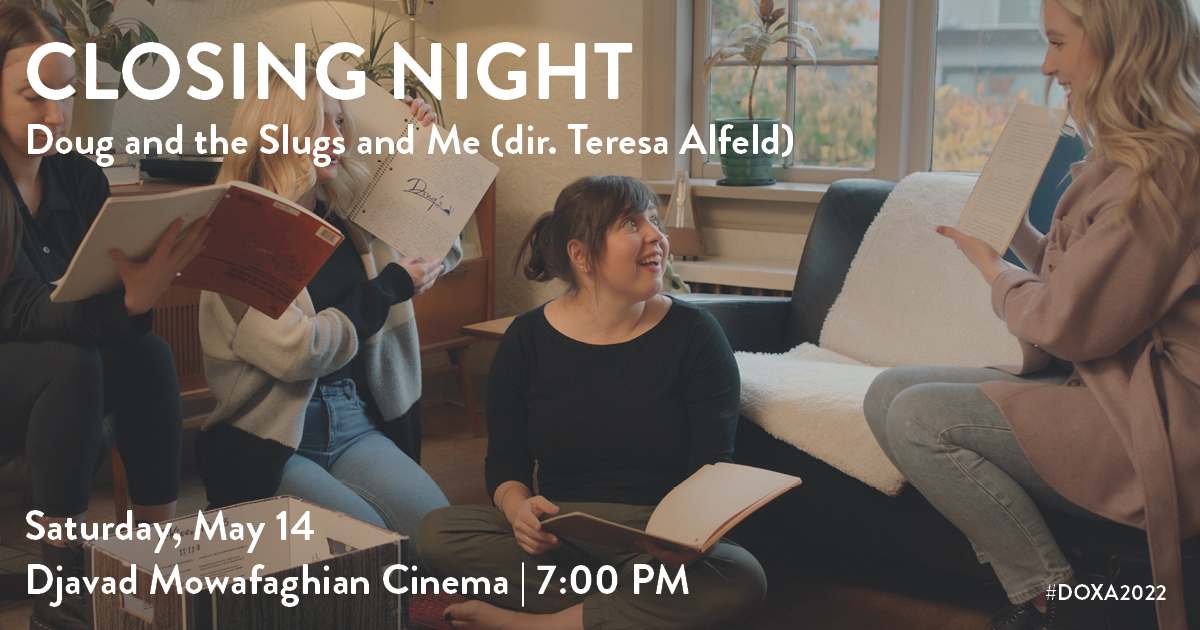 DOXA Documentary Film Festival, Western Canada's largest documentary film festival, returns to present its 21st edition in theatres and streaming online May 5 thru May 15, 2022!
•••
DOXA 2022's Closing Presentation of Doug and the Slugs and Me (dir. Teresa Alfeld) will take place Saturday, May 14 at SFU Djavad Mowafaghian Cinema.
DOXA alum Teresa Alfeld thrives once again in documenting the personal histories of significant Vancouverites with Doug and the Slugs and Me. The film is an intimate biography of legendary musician and East Van dad Doug Bennett, from his formative years to the bittersweet end. Alfeld's unique perspective as a childhood bestie of one of Doug's daughters brings immense empathy to our understanding of both semi-public and private grief, and the effects of addiction and celebrity.
Tickets for this Closing Presentation are available for purchase here. Following this screening, Doug and the Slugs and Me will also be available online on DOXA's virtual festival platform.
Also! We'll be announcing our DOXA 2022 Award Winners at this Closing Night screening! Not to be missed.
•••
Committed to cultivating curiosity and critical thought, DOXA 2022 delivers some of the very best in contemporary documentary cinema over 11 days. DOXA Documentary Film Festival runs May 5-15, 2022, offering an exceptional selection of films (screening both in-person and streaming online), filmmaker Q+A's and Industry events. Films will be available to stream for the duration of the above festival dates, unless otherwise specified. Films are geo-blocked to Canada and virtual tickets will be limited. Select screenings will include live and pre-recorded filmmaker Q+As and extended discussions. Festival tickets and passes will be available starting Wednesday, April 13th; for details, check www.doxafestival.ca. For further information, call the DOXA office at 604.646.3200.