DOXA Opening Night on May 7: Fire of Love
Image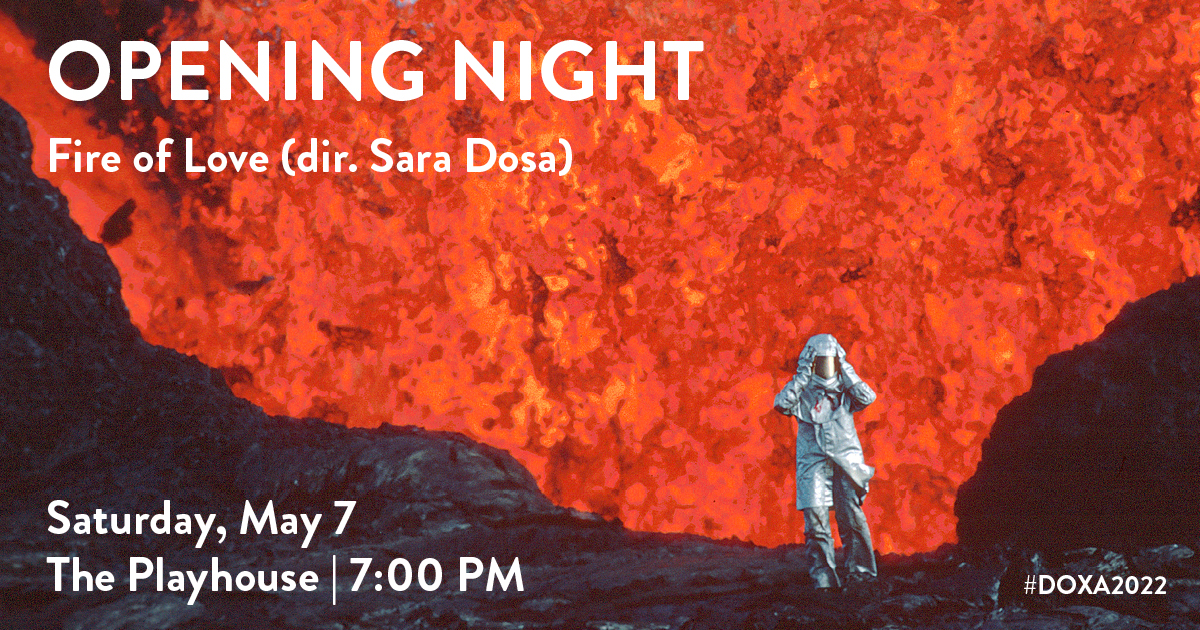 DOXA Documentary Film Festival, Western Canada's largest documentary film festival, returns to present its 21st edition in theatres and streaming online May 5 thru May 15, 2022!
•••
DOXA 2022's Opening Presentation of Fire of Love (dir. Sara Dosa) will take place Saturday, May 7 at The Playhouse.
Fire of Love follows volcanologist couple Katia and Maurice Krafft as they travel the world, paddling through lakes of acid and venturing into areas of unstable volcanic activity with awe-inspiring results. Sara Dosa's film incorporates astonishing archival footage shot by the Kraffts themselves, as they dedicate their lives to unraveling the mysteries of the earth's core and our place above it. DOXA is proud to open our 21st annual festival with this epic story of love and obsession, dedication and passion, and that sacred fire burning inside all of us. 
Tickets for the Opening Presentation at The Playhouse are available for purchase here. Following this screening, Fire of Love will also be available online on DOXA's virtual festival platform. 
•••
Committed to cultivating curiosity and critical thought, DOXA 2022 delivers some of the very best in contemporary documentary cinema over 11 days. DOXA Documentary Film Festival runs May 5-15, 2022, offering an exceptional selection of films (screening both in-person and streaming online), filmmaker Q+A's and Industry events. Films will be available to stream for the duration of the above festival dates, unless otherwise specified. Films are geo-blocked to Canada and virtual tickets will be limited. Select screenings will include live and pre-recorded filmmaker Q+As and extended discussions. Festival tickets and passes will be available starting Wednesday, April 13th; for details, check www.doxafestival.ca. For further information, call the DOXA office at 604.646.3200.