Image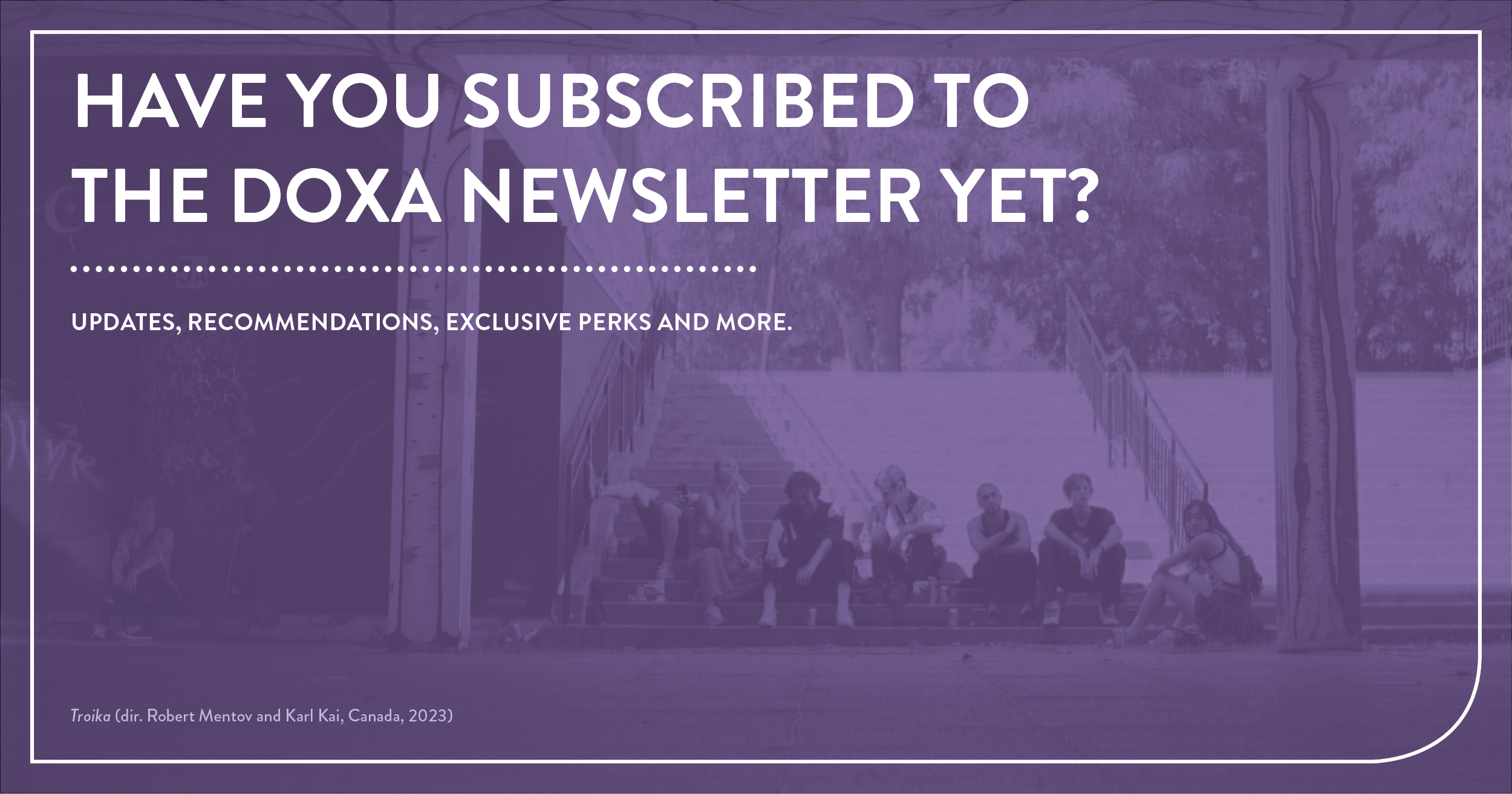 Are you a DOXA newsletter subscriber? Sign up today!
The DOXA newsletter is where we share thorough updates about submissions, festival events, year-round activities and more. We also share our movie recommendations, including upcoming local screenings, messages from filmmakers, plus exclusive subscriber perks! The DOXA newsletter is sometimes weekly, sometimes monthly, but always an engaging read (or, we like to think so).
Get DOXA news straight to your inbox! Sign up here.