Image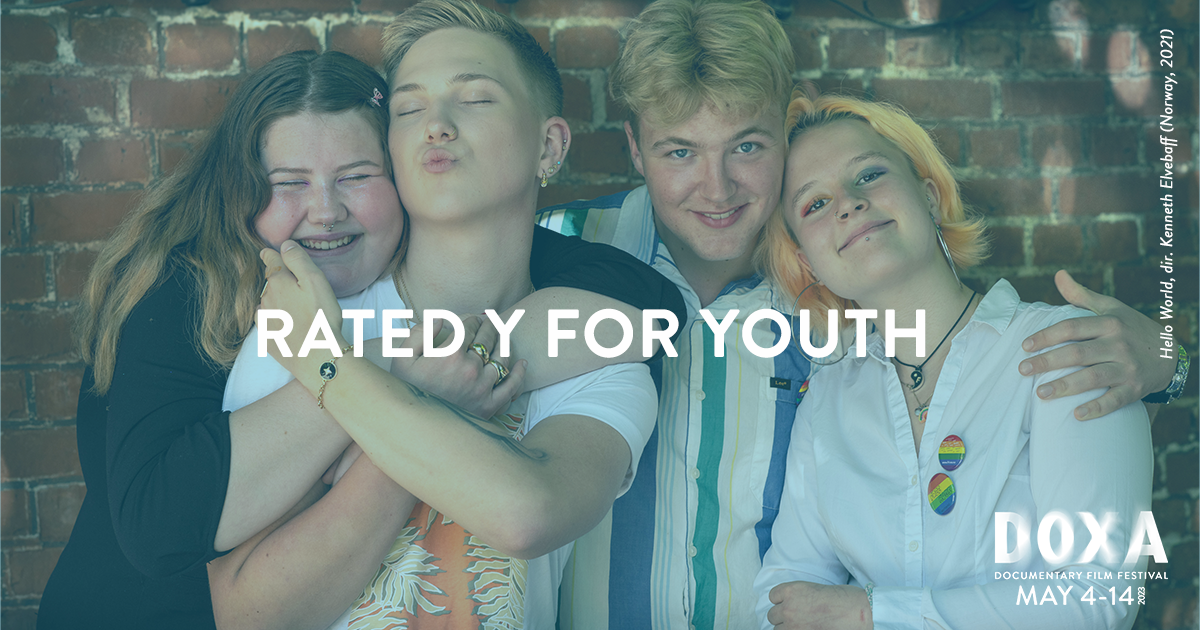 Rated Y for Youth is DOXA Documentary Film Festival's youth-focused program that runs concurrently to the festival, May 4-14, 2023. Now in its 14th year, the intention of Rated Y is to provide middle and high school students with an accessible entry into watching documentary film, and to bring critical dialogue and media literacy skills into the classroom.
Since the arrival of COVID-19, Rated Y For Youth has been presented both in theatres and remotely in classrooms. Here are the options for this year:
In-person matinée theatre screenings in Downtown Vancouver during festival dates, May 4-14
Virtual screenings on-site in classrooms in the days immediately following the festival, May 15-24
DOXA also provides educators with a PDF study guide that includes conversation prompts designed to encourage students to think critically about what they've just watched. 
If you are an educator of middle or high school students in British Columbia and would like more information about bringing Rated Y to your classroom, email Programming Coordinator jas calcitas: jas[@]doxafestival.ca