A VanPodFest Announcement
Image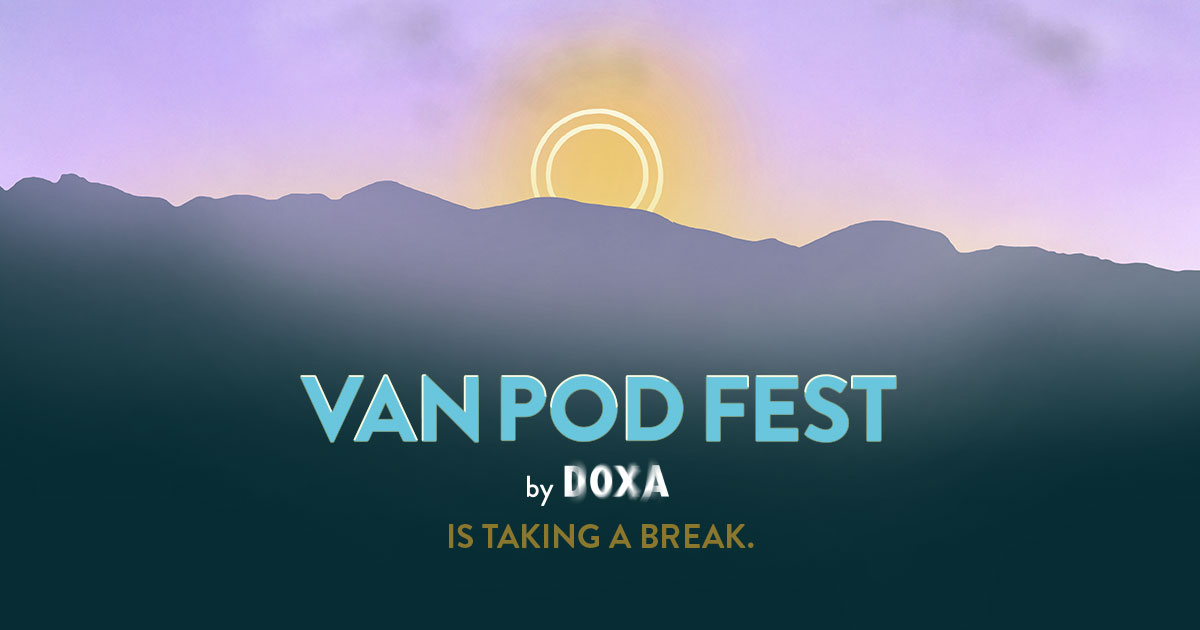 The Vancouver Podcast Festival, presented by DOXA since 2018, has a special announcement to make regarding the 2022 festival season. Read below for the full statement from VanPodFest's Programming Committee.
•••
Dear Vancouver Podcast Festival community,
If 2022 has a theme, it's "time out."
A time out isn't a punishment, it's a gift. It's a chance to stop, reflect, listen, and renew. After four years of programming, two of them online, the Vancouver Podcast Festival is taking a breather in 2022. We're proposing a single event in November (date and time TBD) for the local podcast community to come and hang out, meet each other, and talk about what the future of the Vancouver Podcast Festival will look like.
We invite all VanPodFest attendees, creators, producers, panelists, scholars, listeners, volunteers, partners, and advertisers to stay in touch and continue the conversation around exceptional, boundary-pushing audio-based media. Keep an eye on our website and newsletter for future updates.
We're so grateful to the community that has developed over the last four years and we're excited to see where the Vancouver Podcast Festival goes next, after a bit of rest.
Sincerely,
VanPodFest Programming Committee
•••
Visit the VanPodFest website here, and sign up for the newsletter here.