DOXA 2022 Special Presentations Announced!
Image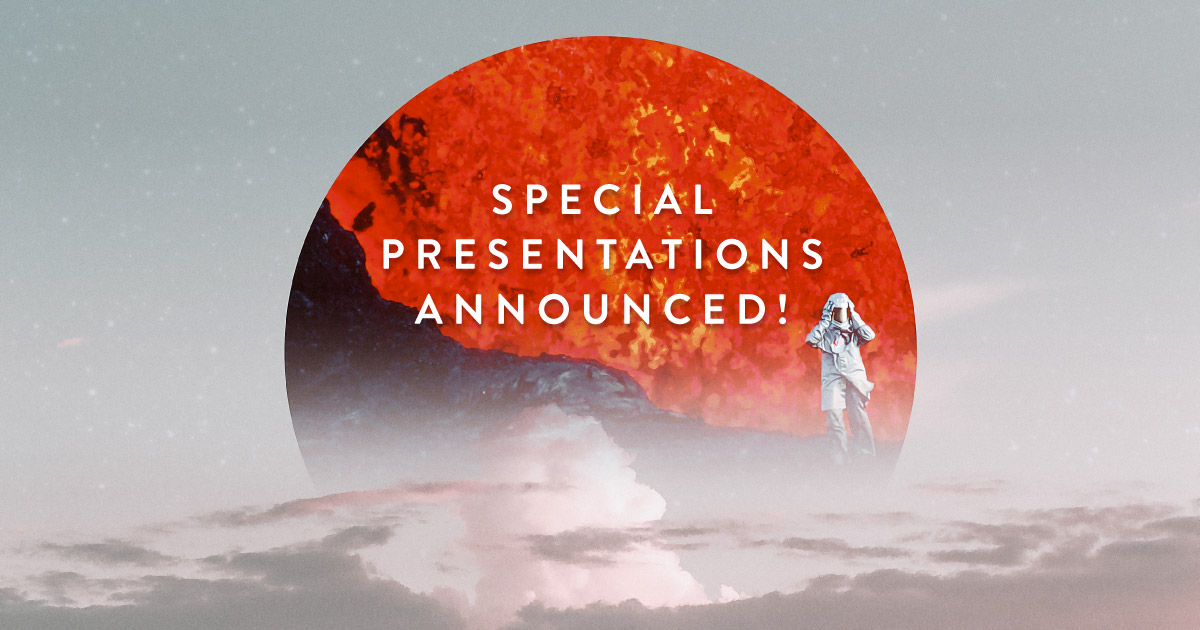 DOXA Documentary Film Festival, Western Canada's largest documentary film festival, returns to present its 21st edition in theatres and streaming online May 5 thru May 15, 2022!
We've announced our line-up of Special Presentations, featuring both Canadian and international selections. The festival's full program has yet to be revealed (details to come Wednesday, April 13, 2022).
•••
First on the list of Special Presentations is DOXA 2022 Opening film, Fire of Love (dir. Sara Dosa), which follows volcanologist couple Katia and Maurice Krafft as they travel the world, paddling through lakes of acid and venturing into areas of unstable volcanic activity with awe-inspiring results. Sara Dosa's film incorporates astonishing archival footage shot by the Kraffts themselves, as they dedicate their lives to unraveling the mysteries of the earth's core and our place above it. DOXA is proud to open our 21st annual festival with this epic story of love and obsession, dedication and passion, and that sacred fire burning inside all of us. The Opening Presentation of Fire of Love will take place on Saturday, May 7 at The Playhouse; reception to follow.
DOXA is excited to present our cornerstone Justice Forum programming stream, now in its 12th year. The 2022 Justice Forum program is co-presented by SFU Woodward's Cultural Programs. Our Justice Forum Special Presentation Love in the Time of Fentanyl, directed by Colin Askey, is an intimate observation of the Overdose Prevention Society (OPS) over a number of years. When the opioid crisis in BC escalated to the heights of a public emergency in 2016, folks at the OPS set up a tent in Vancouver's Downtown Eastside as a critical frontline response. Technically illegal despite its necessity, the OPS was—and continues to be—a site rooted in harm reduction. Love in the Time of Fentanyl witnesses, with considerable care and compassion, the exhausting but essential work required to keep the site running and the people dedicated to its continuance.
Directed by Henri Pardo, Dear Jackie is an enduring portrait of Black life in Montreal, and a letter to the titular Jackie Robinson. When Robinson stepped out onto the field in the summer of 1946 for the Montreal Royals, he became the first Black man to break the colour barrier in professional baseball. By the next year, however, he had moved on to play for the Major Leagues in the United States, leaving in his wake a white-majority public that had co-opted his success into the narrative of a post-racial city. Spacious, poetic and shot in gorgeous black and white, the film is an ode to the history and legacy of community-building in the face of segregation and racist urban renewal policies across North America. This Special Presentation will mark the 13th edition of DOXA's Rated Y for Youth program.
Local DOXA alum Teresa Alfeld thrives once again in documenting the personal histories of significant Vancouverites with Doug and the Slugs and Me, this year's Closing film. The film is an intimate biography of legendary musician and East Van dad Doug Bennett, from his formative years to the bittersweet end. Alfeld's unique perspective as a childhood bestie of one of Doug's daughters brings immense empathy to our understanding of both semi-public and private grief, and the effects of addiction and celebrity.
Special Presentation films will include either a pre-recorded or live-streamed Q&A, or in-theatre conversation with filmmakers, during our festival dates. Please keep an eye on the DOXA website for details, soon to come!
•••
Committed to cultivating curiosity and critical thought, DOXA 2022 delivers some of the very best in contemporary documentary cinema over 11 days. DOXA Documentary Film Festival runs May 5-15, 2022, offering an exceptional selection of films (screening both in-person and streaming online), filmmaker Q&As and Industry events. Films will be available to stream for the duration of the above festival dates, unless otherwise specified. Films are geo-blocked to Canada and virtual tickets will be limited. Select screenings will include live and pre-recorded filmmaker Q&As and extended discussions. Festival tickets and passes will be available starting Wednesday, April 13th; for details, continue to check our website. For further information, call the DOXA office at 604.646.3200.