Welcome, DOXA's new Programming Manager!
Image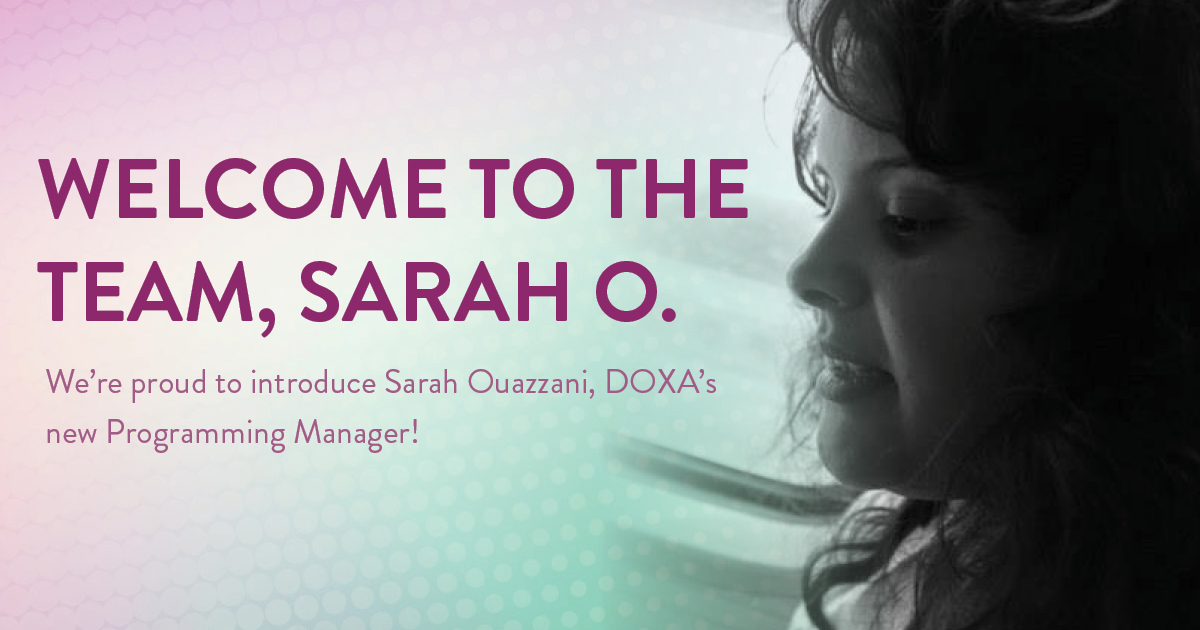 Welcome Sarah Ouazzani, DOXA's new Programming Manager!
A graduate of Film studies at University of Montreal, Sarah has been working in film distribution and programming in Canada and abroad since 2012. She has lived and worked in Canada, China, Mexico, Morocco and India. Working as programming, distributor and general manager of a movie theatre, she has collaborated with film festivals in Vancouver, Montreal, Agadir, Shanghai and Edinburgh. As a distributor, she contributed to the screening of several independent films for Canadian and international audiences, some of whom ended up ranking in awards at Sundance and Berlin. Her passion for poetic, ambitious, hybrid films led her to set up a film distribution organization based in Montreal. In her spare time, she writes camel ghost stories. Her favourite documentary is Sans Soleil, directed by Chris Marker.
"I am delighted to join DOXA's team. DOXA is an audacious festival bringing creative docs to Vancouver, but it is also a meeting point for documentary filmmakers, particularly in Western Canada. I want to build on the amazing work of Selina Crammond and Dorothy Woodend, and to expand the local and international influence of the festival at this exciting and urgent time for documentary."
We're excited to have Sarah O. as part of the core DOXA team! You can reach Sarah at sarah.ouazzani@doxafestival.ca
To see our full staff team, including contractors and consultants, visit our About Page.
Photo credit: ©Javigne