Thank You From the DOXA Team
Image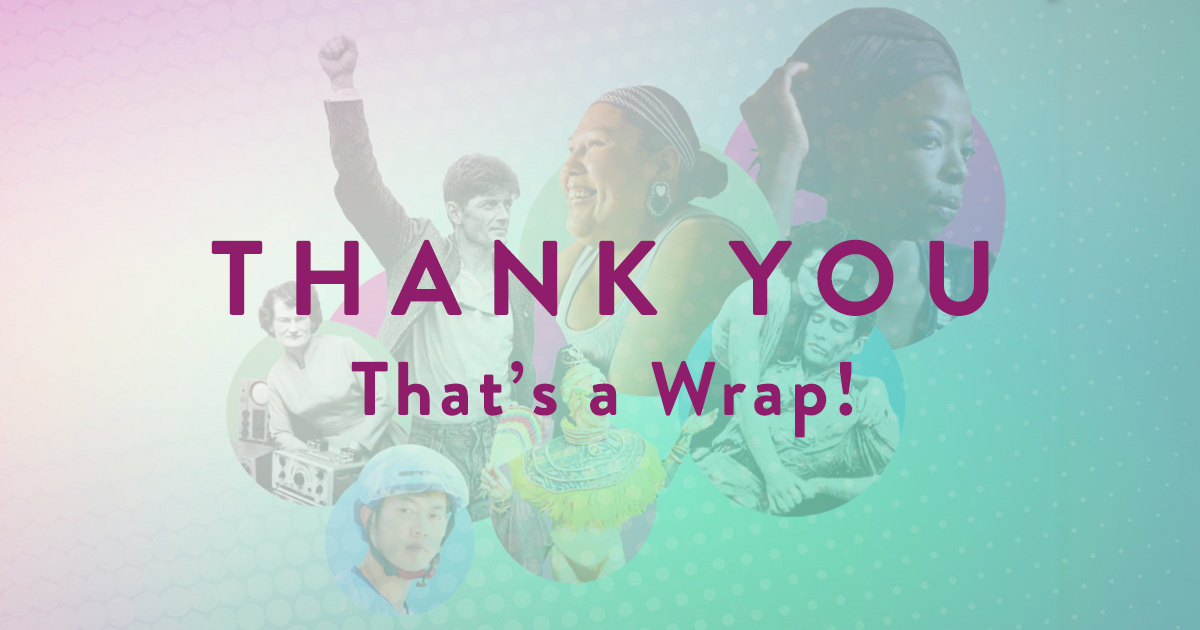 Another DOXA gone by, and in exceptional form—a hybrid festival, with both online and in-person elements! Phew. As we take time to reflect on the festival passed, plan for the future, and make time for much needed rest, we want to express our deep gratitude to you for your support, and we hope you enjoyed many, many documentaries.
The challenge of this year cannot be understated; being once again unable to connect in person with filmmakers, guest curators, and audiences was felt as a great loss. However, in tried and true fashion, documentaries from all over the world brought comfort, told thrilling stories, and taught us anew.
We thought deeply about the current state of labour and workers' rights, through the eyes of those at the mercy of the gig economy (Shannon Walsh's The Gig is Up). We caught glimpses of life lived courageously and with purpose, through the bumps and surprising joys of institutionalized life (The First Woman, Miguel Eek), between state-sanctioned separation and precarious legal status (Ale Libre, Maya Micaela Cueva), and in the incremental triumphs and immense dignity of people who use drugs (all of the films in VANDU's special curated program). We also learned what it takes to strive for food sovereignty and agricultural justice (Caroline Cox's Food for the Rest of Us), and saw the immense strength of music as a form of community and protest (Summer of Soul, Ahmir "Questlove"  Thompson).
In addition to the films themselves, we were proud to host a slate of live Q&As and Industry events, including the heartfelt conversation with director Elle-Máijá Tailfeathers (Kímmapiiyipitssini: The Meaning of Empathy) and special guests, a dialogue between the inimitable directors Stanley Nelson and Loira Limbal (co-presented with DOC BC | YT | NWT), and several lively panels with filmmakers, editors, musicians and scholars. And in case you missed it, we were pleased to award four prizes (see the DOXA 2021 award winners here).
A reminder that if you saw a film that left a lasting impression, please send the filmmaker a note at filmmakerfeedback@doxafestival.ca. They would love to hear from you!
Thank you to the staff, committee members, partners, donors, jurors and volunteers who made this year's online iteration possible. All good things come with teamwork! We're also grateful to all participating filmmakers for taking a chance on another online iteration of the fest—we know it's been a lot to navigate! And finally a huge heartfelt thank you to our audience for continuing to support independent documentary cinema during this time of uncertainty and upheaval.  We couldn't be more proud to be a part of this growing community of documentary nerds!
With care,
The DOXA Team