Celebrating Mother's Day at DOXA
Image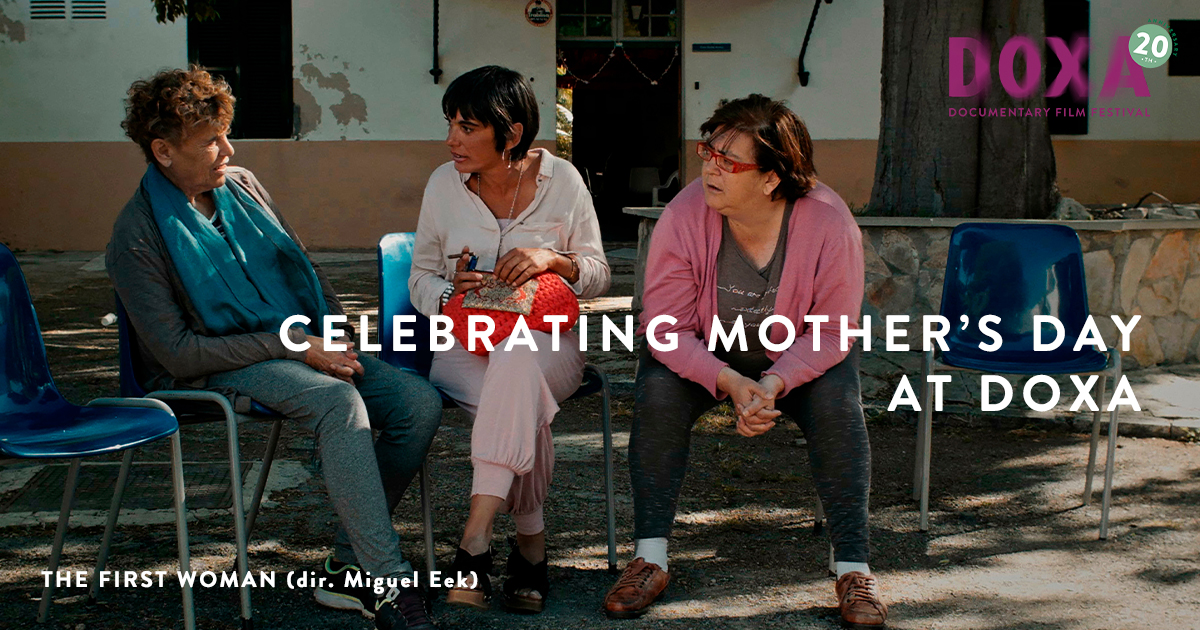 A handful of films programmed at the festival this year spotlight communities in transition, isolation, grief, exploration—in celebration and complications. In these stories, a group of women take on different roles and go on journeys that will impact their lives, their families and their communities. Through the lens of the storytellers, we see powerful moments of self-discovery and the unearthing of rich legacies.
With the hope of engaging these reflections and courage on screen, we've put together a list of screenings for your doc adventure on DOXA DAY 4!
 
Through the Night, directed by Loira Limbal
The many dimensions of care work intersect in Loira Limbal's film, an inspiring window into the world of working mothers. Producer/director Loira Limbal's patient and multi-layered film not only confirms what it looks like to give kids the solid foundation they need to grow and thrive, but deftly outlines the ways in which harsh economic and labour policies are currently hindering, not helping, working class mothers.
The First Woman, directed by Miguel Eek
Eva yearns to leave the psychiatric hospital that she's called home for the past six years. Her greatest dream is to reconnect with her estranged son, whom she hasn't seen for over a decade, but she fears he won't forgive her for her past mistakes. 
Into Light, directed by Sheona McDonald
In Sheona McDonald's gorgeous film, a mother and child in Yellowknife navigate the complexities of gender identity. Capturing the duo's journey to acceptance, authenticity and allyship, Into Light ultimately asks, "When a child reveals who they truly are on the inside, how does a parent set aside their own expectations to help them become their most authentic self?"
Indigenous Plant Diva, directed by Loretta Todd
Artist, ethnobotanist, educator and activist Cease Wyss understands the healing powers of the plants that grow in downtown Vancouver, and passes on this ageless wisdom and unspoken language to her daughter, Senaqwila.
Your Mother's Comfort, directed by Adam Golub
Indianara Siqueira is an unapologetic transgender whore (self-proclaimed), a far-left activist, a housemother to dozens of trans sex workers at the NEM ("neither/ nor") homeless shelter, and a motivational example of thousands of occupied squats in Rio de Janeiro. 
Kalinga (Care), directed by Kent Donguines
Family is the underlying thread in this collection of short films. From reflections of Bill Reid's granddaughter to the closing of a family restaurant in Campbell River, as well as issues of gender identity, caregiving and immigration in the time of COVID-19, these five stories explore plural meanings of home, family and legacy.