DOXA 2021 Rated Y for Youth Study Guide - 12th Edition
Image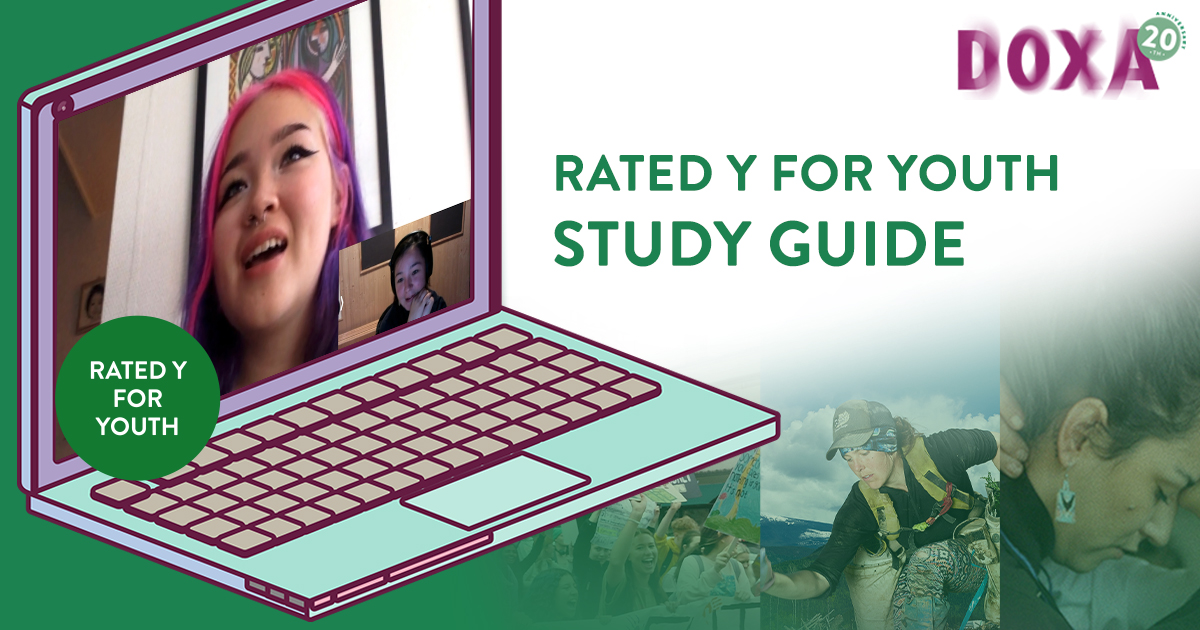 After a brief hiatus in 2020, Rated Y for Youth is back for its 12th edition! Rated Y for Youth was founded with the intention of facilitating media literacy through thought-provoking documentaries.
DOXA selects programming for high school students and youth to foster an appreciation for cinema, and give young audiences an opportunity to engage in open dialogue on a broad range of social issues. This year, our Rated Y for Youth films address issues such as climate change and environmental justice, intergenerational trauma, deportation and immigration, Indigenous art and reconciliation, gender identity and allyship, and global political movements.
While we can no longer convene in theatres as we once did to facilitate these dialogues in-person, we hope our new complementary Study Guide will support you and your students in having critical conversations in the classroom. Whenever possible, each Rated Y for Youth film is accompanied by a pre-recorded and/or live discussion with filmmakers and community members. This year, we offer a slate of feature-length films, as well as a curation of short films as part of our Reckonings: Shorts Program.
Please visit www.doxafestival.ca for more details and tickets. If you have any questions, please reach out to Dharra Budicha, our Programming and Outreach Coordinator, at dharra@doxafestival.ca.