DOXA 2021 Special Presentations Live Q&A Scheduled
Image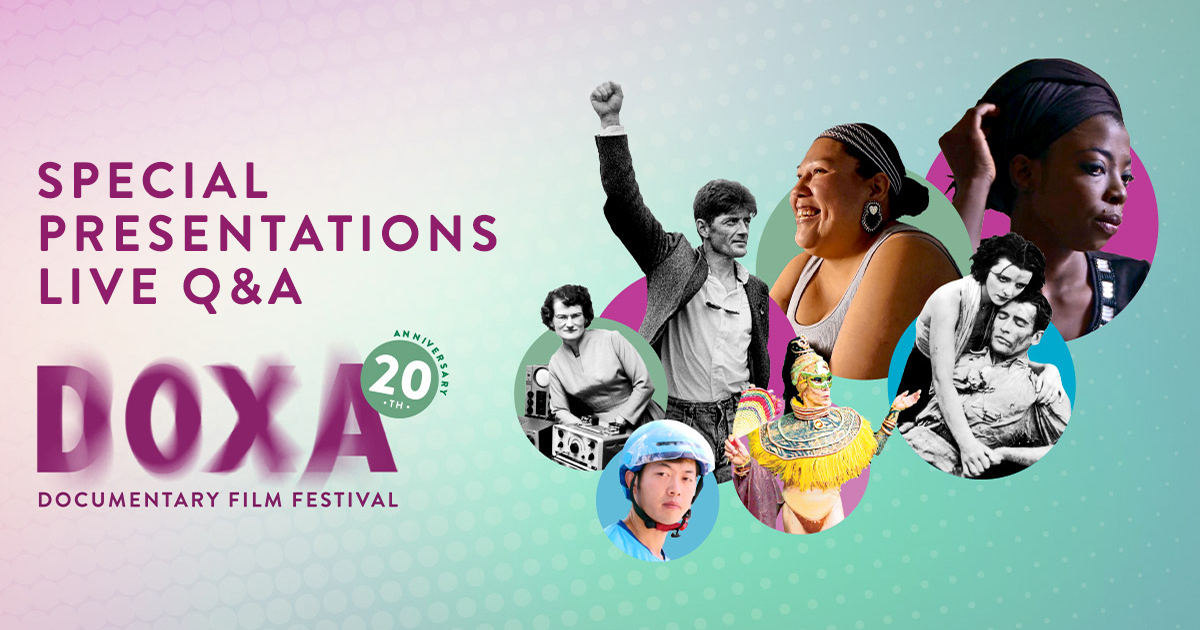 Part of what makes DOXA so special is our commitment to facilitating dialogue and critical conversation between audiences and filmmakers. We miss passing the microphone around the theatre aisles, and so we're putting on a series of Live Q&As to highlight the festival's Special Presentations. So grab the virtual mic and get ready to ask filmmakers about their process, the challenges they've overcome, and their goals for the future!
The festival will open with a live conversation with Shannon Walsh, director of The Gig is Up, on Friday, May 7th at 7pm PST. Our Justice Forum Spotlight is Elle-Máijá Tailfeathers' Kímmapiiyipitssini: The Meaning of Empathy—we'll be speaking with Elle-Máijá on Wednesday, May 12th at 7pm PST. And finally, Someone Like Me is our Rated Y for Youth Spotlight, and we're looking forward to a conversation with directors Sean Horlor and Steve J. Adams on Thursday, May 13th at 7pm PST.
All three live events are not to be missed! There may even be special guests!
Click on the links below for more information per event, including how to RSVP.
Live Q&A: Opening Night The Gig is Up
Live Q&A: Kímmapiiyipitssini: The Meaning of Empathy