2021 DOXA Festival Early Bird Passes
Image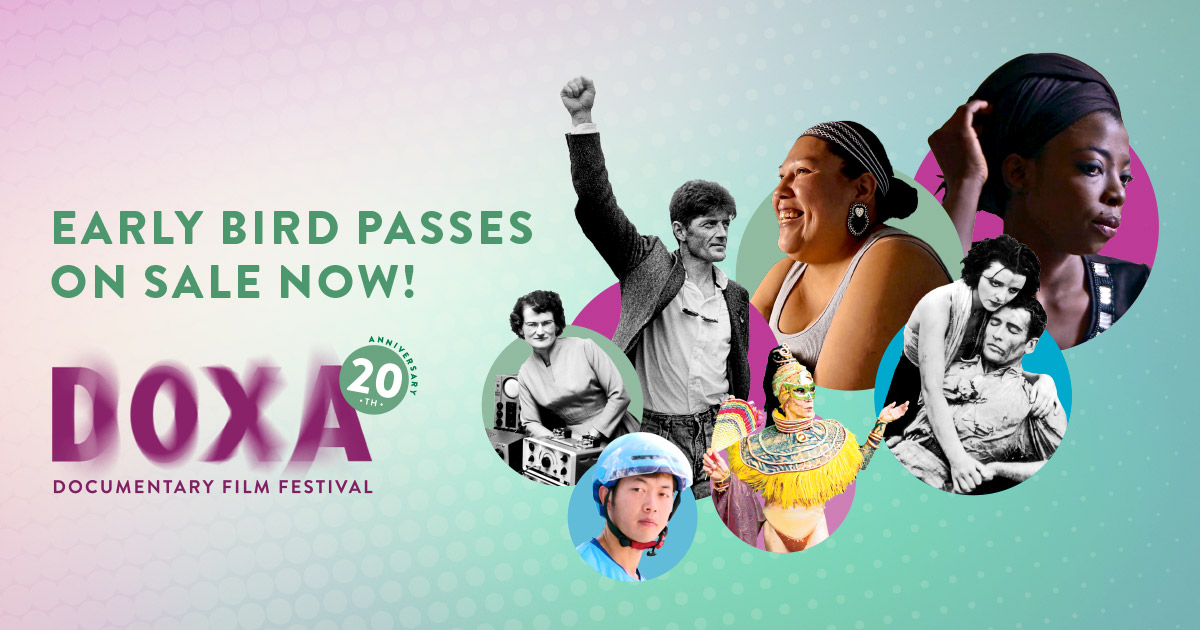 Early Bird festival passes are now available online!
This year, DOXA is offering a very special Early Bird pass — purchase one for $60 and the entire selection of films will be yours to explore!
Early Bird passes can be purchased for a limited time only, from now until Wednesday, April 14th. For more information about this year's ticket prices, pass options and box office, click here. If you have any specific questions, you can send an email to support@doxafestival.ca.
Festival time is fast-approaching, and we can't wait!