Volunteer Callout! #DOXA2021
Image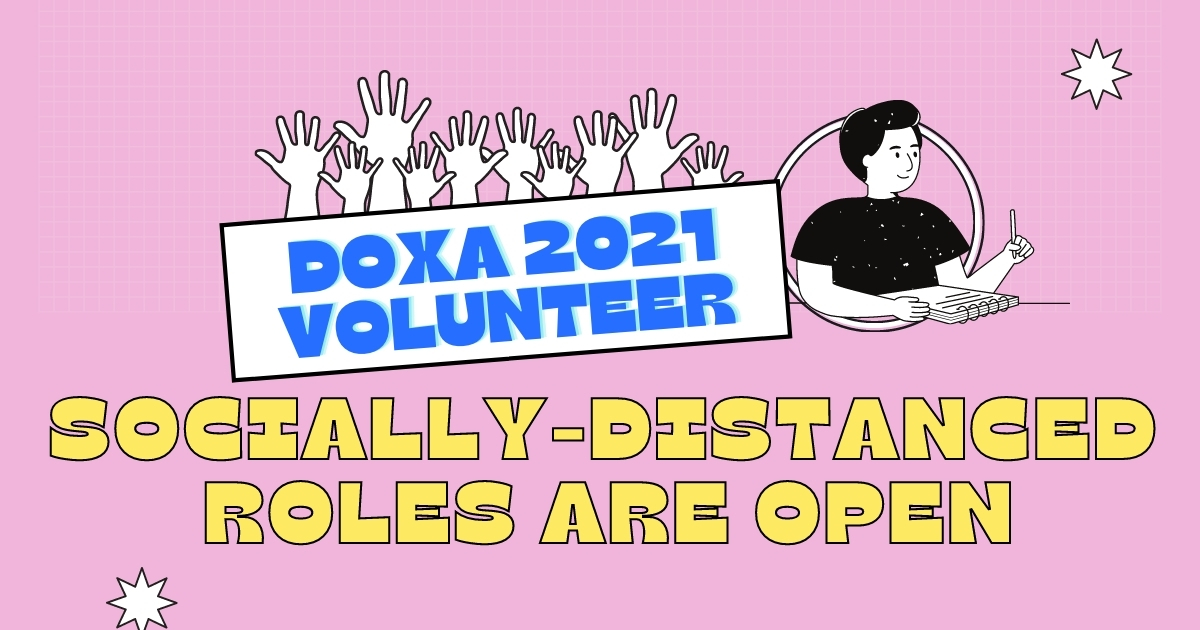 With a small core team working year round, DOXA works to bring thoughtful and engaging documentaries, panel discussions, public forums, and educational programs to local audiences. But we couldn't do it without our dedicated volunteers, who support us in all the moving parts of the festival. 
Help us make the 20th anniversary edition of DOXA our best one yet! Our socially distanced roles create a safe environment for your involvement this year. If you enjoy film, appreciate community engagement, and love DOXA, join us as a volunteer for this year's festival, happening May 6 thru 16.
Pick any role!
Every year, DOXA curates incredible programming for the youth and families to enjoy. Learn more about how you can be part of the team on our volunteer page.