Image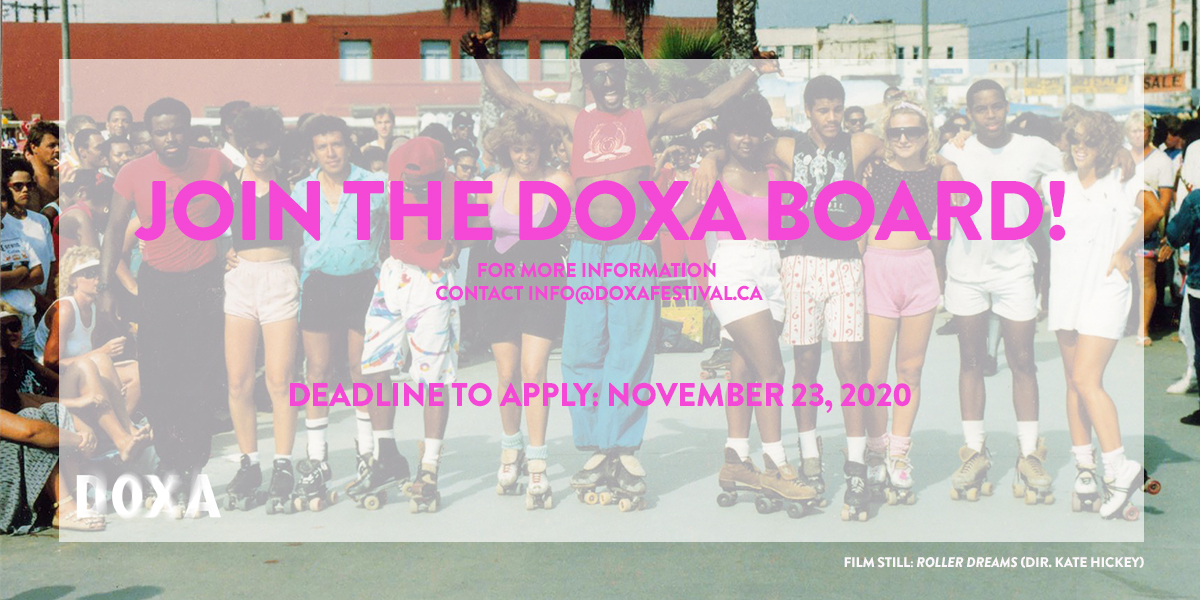 The Documentary Media Society is currently seeking new volunteer board members to serve for the 2020-2021 term, starting on November 30, 2020. Will it be you?
Deadline to apply: November 23, 2020
We are always open to meeting potential board members from different backgrounds and skill sets. We strongly encourage applicants with lived experience, from Indigenous communities, people of all races, colours, ethnic origins, religions, abilities, sexual orientations, and genders to apply. We are alert and sensitive to the issue of fair and equitable treatment for all, and DOXA has a special concern with the participation and advancement of community members that have traditionally been under-represented in our sector. As such, we will prioritize applications from self-identified members of communities that have experienced marginalization.
For more information on board responsibilities, time commitment,
and how to apply, click here.