French French: A Returning Trio with Three Handheld Cameras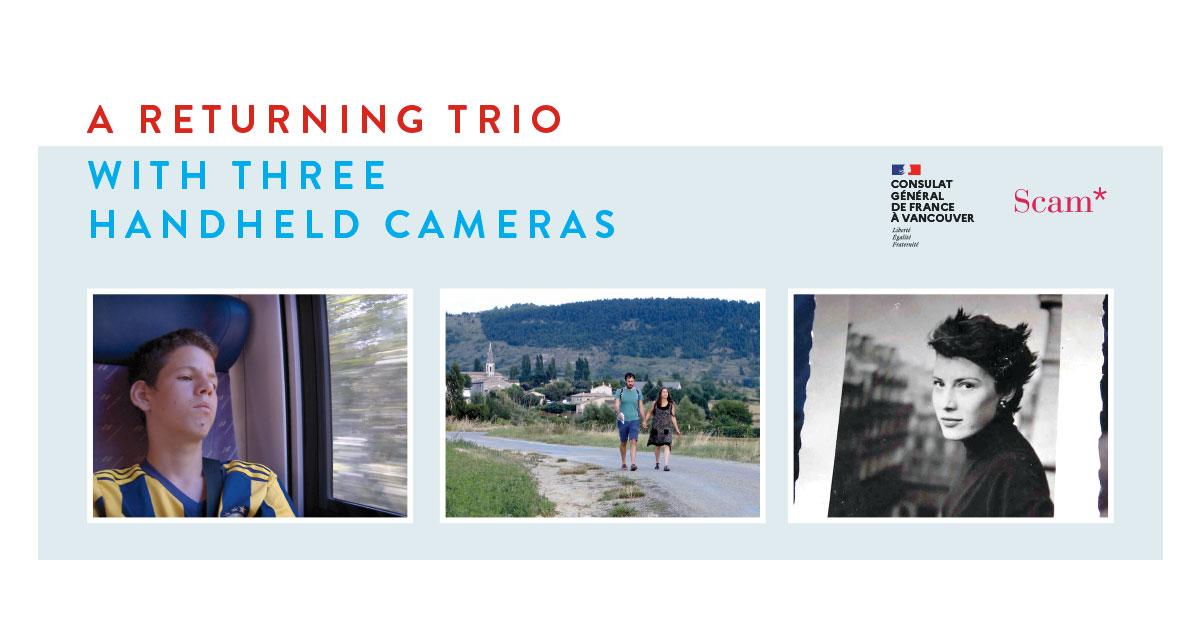 Thierry Garrel
Deprived of the physical presence of filmmakers once again due to the ongoing pandemic, FRENCH FRENCH returns online once again following a previous web-based edition in 2020 that introduced three promising first-time female directors. This year, FRENCH FRENCH presents fresh new films from three distinguished cineastes who will be familiar to Vancouver's devoted filmgoers for their acclaimed films in past editions.
Marie Dumora, Claire Simon and Alain Cavalier are three distinctive voices and "écritures" who embody the extraordinary diversity of what's known informally as the French auteur documentary school. Through thick and thin, these filmmakers have continued producing ambitious and unique works that have promptly been selected into major European festivals.
Born with a camera on her shoulder, it was almost 20 years ago that Marie Dumora (Belinda, DOXA 2018) began filming the intimate and trusting relationship she has built with a family of Yenish people in Eastern France. Disenfranchised and formerly nomadic, the family and their community have survived as scrap metal dealers while carrying on a rich tradition of gypsy jazz. In her new feature Far From You I Grew, Dumora spotlights Nicolas, a 13-year-old boy (and son of Sabrina, previously featured in Belinda) who is working with his stepfather while living in a foster home. Dumora follows Nicolas as he takes his first steps towards independence.
Most of Claire Simon's documentary oeuvre screened previously at DOXA between the years 2015 and 2017. Since then she has dedicated several years to chronicling a unique initiative in a small rural village in Southern France. The Grocer's Son, the Mayor, the Village and the World... tells the story of Jean-Marie Barbe, who 30 years ago created the annual États Généraux du Documentaire film festival in the village of Lussas. Presently, Barbe dreams of launching a digital platform and online streaming channel dedicated to the exhibition of independent documentaries, along with a physical facility to aid in documentary production. Simon's film charts the construction and assemblage of technical infrastructure in Lussas that will help bring this project to fruition.
Turning 90 this year, Alain Cavalier has continued filming his idiosyncratic private diary full of animals, birds, vegetables, amazing still lives and characters previously featured in Le Paradis (DOXA 2015). A work of scrappy minimalism, Living and Knowing You Are Alive begins with Cavalier's attempt to adapt his friend Emmanuelle Bernheim's autobiographical book, which details her father's decision to seek an assisted death. In the film adaptation, Cavalier casts himself in the father's role; however, plans are abruptly changed when Emmanuelle is suddenly confronted with a terminal diagnosis herself. More than a simple tribute to his friend, Cavalier's film is a reflection on his own demise and a kind of modern Marcus Aurelian meditation that blossoms into a joyful and poetic celebration of life, time and death.
Last but not least, DOXA's 20th anniversary special program Triple Platinum also features the return of two masterworks by Simon and Cavalier that have already been established as classics: Mimi (DOXA 2016), Simon's collaborative biographical portrait of her remarkable friend, and the coveted Six Portraits XL by Cavalier (DOXA 2018). Additionally, DOXA will screen the first three first episodes of Chris Marker's The Owl's Legacy, a brilliant, legendary essay series produced 33 years ago for television and devoted to words and concepts inherited from Ancient Greece (DOXA 2017)!
Films in this program