Image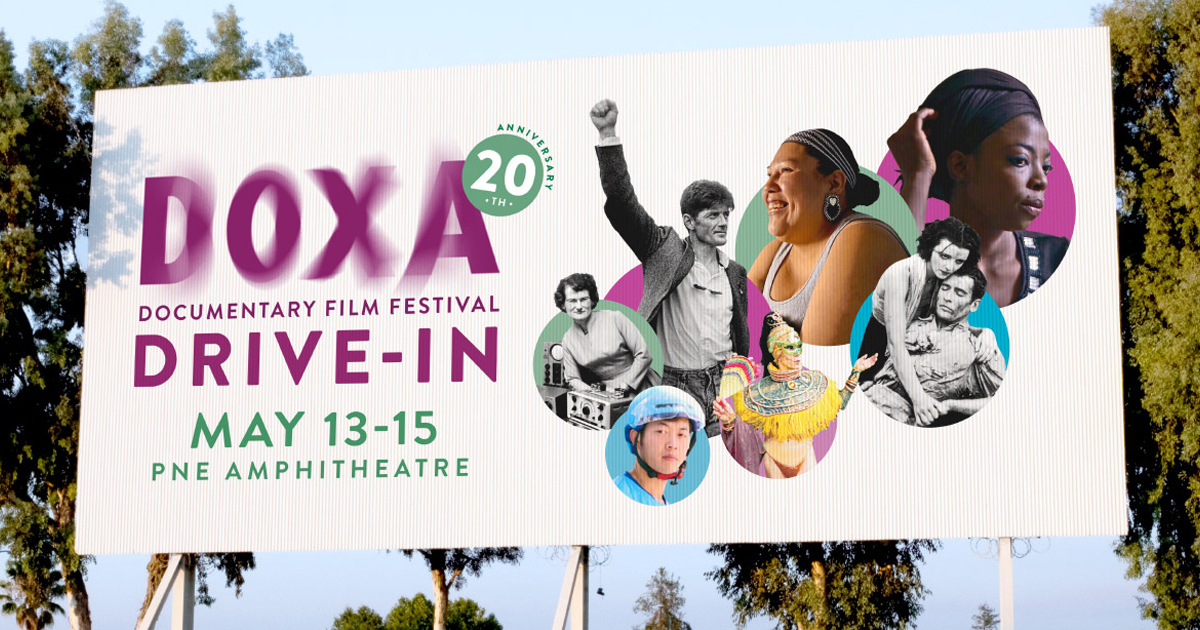 Between May 13-15, 2021 we'll be hosting seven separate drive-in film screenings at the Pacific National Exhibition (PNE) Amphitheatre, to showcase the best of the festival and celebrate our 20th anniversary. This event will go ahead rain or shine, and is accessible by an enclosed motor vehicle only. COVID-19 health and safety protocols will be in place to ensure the safety of all attendees and staff.
--- DRIVE-IN SCHEDULE ---
THURSDAY, MAY 13
5:30PM • Dead Man's Switch: a crypto mystery
9:00PM • The Gig is Up
FRIDAY, MAY 14
5:30PM • Someone Like Me
9:00PM • Kímmapiiyipitssini: The Meaning of Empathy
SATURDAY, MAY 15
1:00PM • In the Rumbling Belly of Motherland
5:30PM • FANNY: The Right to Rock (SOLD OUT!)
9:00PM • Poly Styrene: I Am A Cliché (SOLD OUT!)
PLEASE NOTE
All screenings will be displayed on a state-of-the-art LED screen! This means films will be visible during our matinée screenings. 
Audio will be broadcast via FM radio signal. Please ensure that you have access to a FM radio tuner either via your vehicle or via an external radio/boombox. 
HOW TO BUY TICKETS
Tickets can be purchased directly through our venue partner (PNE) at https://www.ticketleader.ca/events/detail/doxa-drive-in/
Browse through all of the available programs.
Purchase your ticket by selecting Buy Tickets.
Enter your email address to log in or create an account.
Enter your credit card information to complete the purchase of your ticket.
Tickets are available for purchase now. Reserve your ticket today!
REFUND POLICY
All sales are final. Rain or shine. No exchanges.
TICKETS
$50 ticket + service fees
Price is per vehicle, per screening. Your vehicle must have enough seatbelts to accommodate all passengers. Vehicles (enclosed motor vehicle only) are limited to 6 people total (including drivers).
Third-party processing fees are applied to every order. 
Please note that drive-in tickets are NOT included with the purchase of the virtual festival pass.
There are only 50 cars allowed per screening, so get your ticket today!
VIEWING DOXA DRIVE-IN FILMS
Guests are asked not to exit their vehicle unless using the washroom facilities. A mask will be required at all times when guests are outside of their vehicles.
If you have questions about the event, please email support@doxafestival.ca. 
If you have specific questions about the purchase of tickets or require support, please contact TicketLeader info@ticketleader.ca or 604-252-3700.
For more information, including directions to the drive-in, please go to www.doxafestival.ca.