Image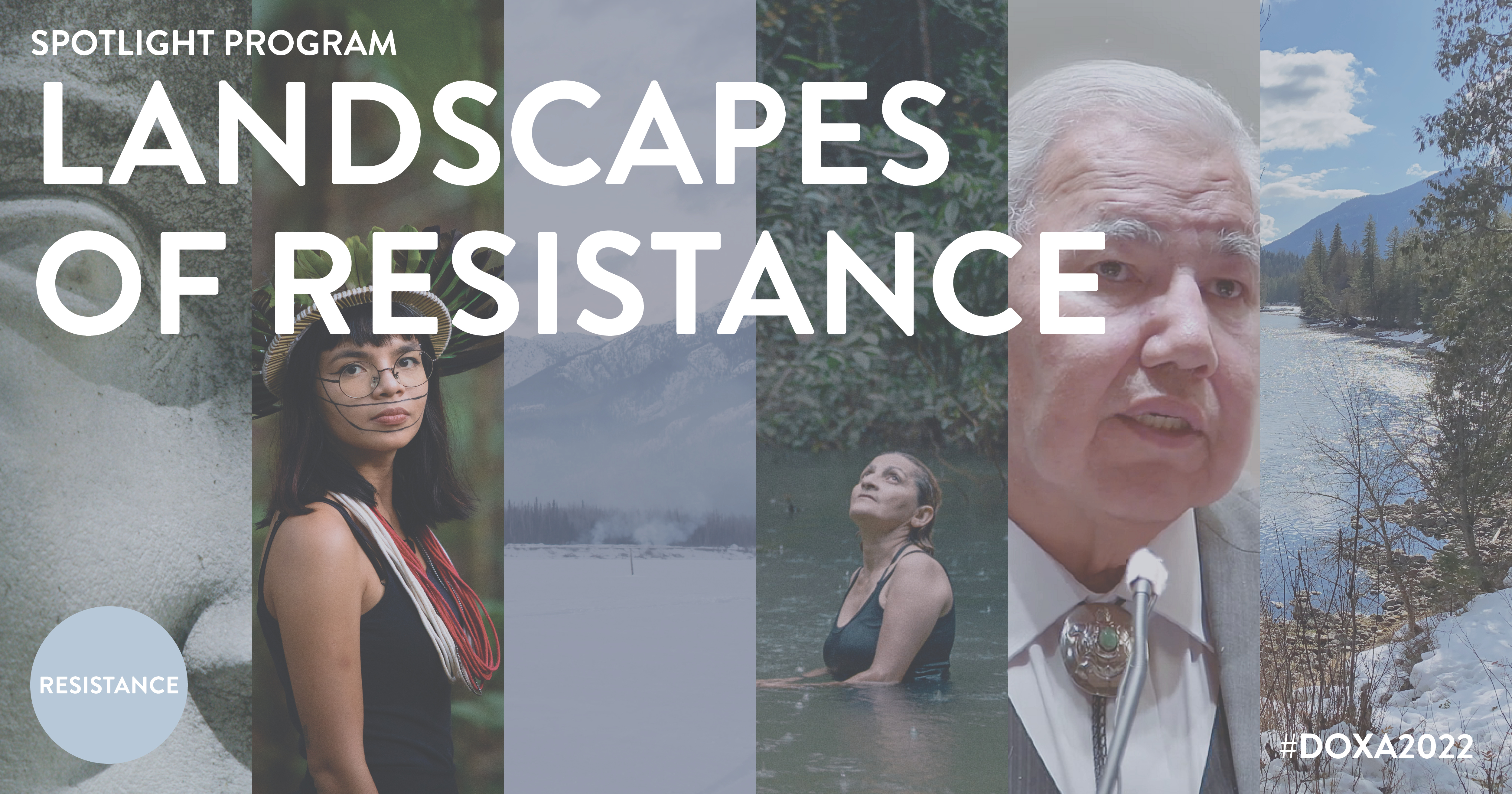 Matters of the land are matters of the bone. In this collection of films, acts of resistance and recollection are carved into the landscapes of our sociopolitical realities. They mark the ridges of sculpted wood, the underbelly of healing circles, the grooves of flooded valleys and dammed up lands. Rooted in stewardship and grounded in political freedom, these films are searing reminders of the ongoing effects of colonialism, systemic oppression and environmental destruction in BC, across Turtle Island and around the world.
Films in this program:
Beyond Extinction: Sinixt Resurgence
Ali Kazimi, Canada, 2022, 98 mins
In the making since 1995, Ali Kazimi's film is a longform firsthand account of the Sinixt Nation's battle for recognition, a people previously declared extinct by the Canadian government.
Bill Reid Remembers
Alanis Obomsawin, Canada, 2022, 24 mins
Legendary Abenaki director Alanis Obomsawin offers us a primer to the life and influential work of celebrated Haida artist Bill Reid.
Honour to Senator Murray Sinclair
Alanis Obomsawin, Canada, 2021, 29 mins
Alanis Obomsawin returns with a tribute to Senator Murray Sinclair, one of the leading Truth and Reconciliation commissioners.
DƏNE YI'INJETL - The Scattering of Man
Luke Gleeson, Canada/Tsay Keh Dene Nation, 2021, 75 mins
When BC Hydro built the W.A.C. Bennett Dam in 1968, it flooded the Rocky Mountain Trench in northern BC, a region belonging to the Tsay Keh Dene First nation since time immemorial. Dene filmmaker Luke Gleeson tells the story of how his people's lands were flooded with slow, experimental rhythm.
Landscapes of Resistance
Marta Popivoda, Serbia, 2021, 95 mins
An intimate portrait of 97-year-old Sonja, Landscapes of Resistance blends a layered story of the nonagenarian's fight against Nazism in the 1940s with the director's own defiance of far-right extremism in the present day.
The Territory
Alex Pritz, Brazil/US/Denmark, 2022, 84 mins
The Indigenous lands of the Uru-Eu-Eau-Wau people are a protected territory deep in the Brazilian Amazon, and is often encroached upon by non-Indigenous farmers and loggers. Alex Pritz's film closely follows members of the Uru-Eu-Eau-Wau Indigenous Surveillance Team as they seek new ways to defend their land.
•••
To view our catalogue of theatrical screenings, click here.
To view the online festival program, click here.