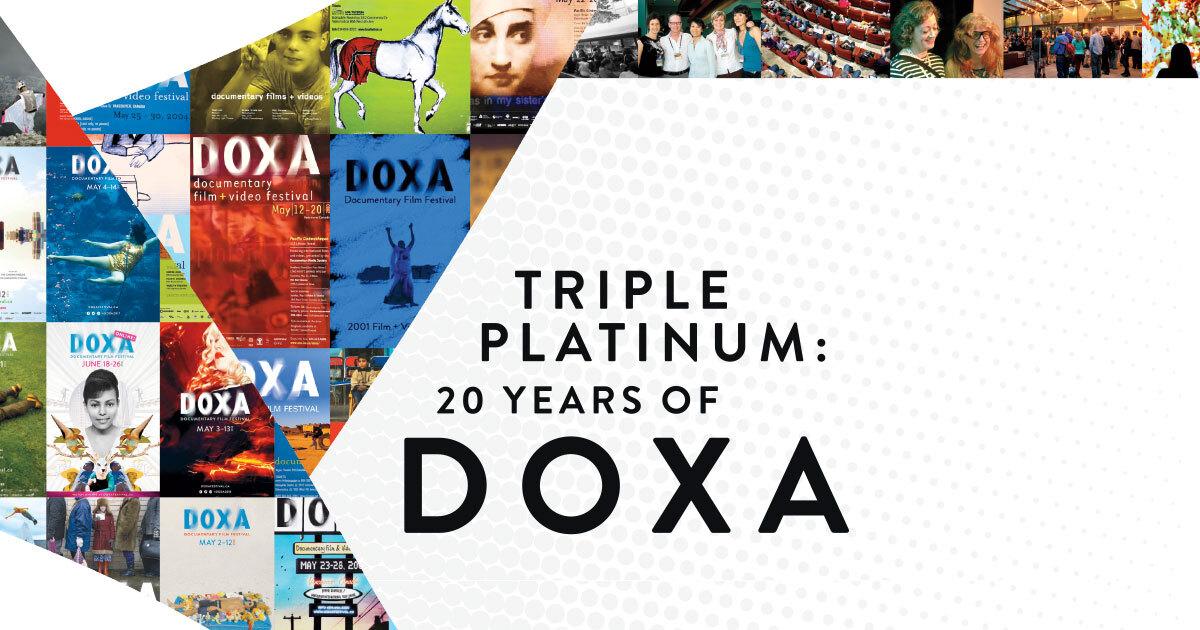 Selina Crammond
DOXA's Director of Programming 2018–current
I first started screening films for DOXA in 2012 after participating in a filmmaking mentorship program named for DOXA founder (and participating curator) Kris Anderson. Since then I've seen hundreds (maybe thousands?) of independent films from around the world. When we first came up with the idea of offering a small retrospective, I knew I'd be faced with decision fatigue. Determined not to overthink it, I drew on pure instinct and picked the first two films that came immediately to mind.
INAATE/SE/ [it shines a certain way. to a certain place./ it flies. falls./] was one of the first films I scouted for the 2016 DOXA festival. Set in the filmmakers' ancestral territory of the Upper Peninsula of Sault Ste. Marie, straddling the Michigan and Ontario border, INAATE/SE/ is an experimental film that is structured by the Anishinaabe teachings known as the Seven Fires Prophecy. Moving from traditional talking head interviews to full-blown improvisational performance, INAATE/SE/ defies categorization and breathes life into the documentary form.
Embodying an avant-garde and trickster aesthetic, brothers and director duo Adam and Zack Khalil infuse playfulness and humour alongside critical interventions aimed at dismantling the colonial gaze. They use a variety of aesthetic approaches to reflect on contemporary Indigenous identity. It's as awesome today as it was when we first screened it in 2016. Director Adam Khalil is also a member of the Cousin Collective, who have curated a selection of films for our 2021 festival (see page 30 for more information).
Film essayist Chris Marker's The Owl's Legacy (1989) is a 13-part television series that disappeared after only airing on European television for a limited time. In 2018, DOXA was one of the first festivals to reintroduce the world to this forgotten work, screening the first three episodes of the series: Symposium—or accepted ideas, Olympics—or imaginary Greece and Democracy—or the city of dreams.
Each episode is thematically organized by a different Greek word, and features a ragtag group of musicians, politicians, historians, scientists, writers, filmmakers and actors who gather around food and libations while they discuss, deconstruct and in some cases dismiss the influence of Ancient Greek philosophy. (Did you know that DOXA is also, fittingly, a Greek word that means "common belief" or "popular opinion"?) Radical for television in its time, I thought that our virtual festival, in the comfort of one's own home, would be the perfect setting to experience this televised experiment once again.
The Owl's Legacy evokes the Socratic method, and while Marker's minimal approach here is less bold than in his earlier works such as La Jetée and Sans Soleil, he still utilizes a clever juxtaposition of imagery. An image of an owl—sometimes in the form of a sculpture and other times as a stylized video graphic—looms in the background of all interviewees, calling to mind its meaning in Greek mythology as a symbol of wisdom and prudence.
Gesturing towards progress, both films offer a profound and paradoxical critique of power, history and current myth. Through experimental methods, they collapse linear time and present new and deep ways of thinking, listening and seeing. In INAATE/ SE/, the Seven Fires Prophecy lays the foundation for Indigenous sovereignty, based on stories of the past. For Marker, the Western philosophical tradition and its contradictory emphasis on democracy (demos) and politics (polis) is on trial.
In Mythologies, French cultural theorist Roland Barthes says: "Myth is neither a lie nor a confession: it is an inflexion." In a time when the genre continues to be watered down by an onslaught of true crime and celebrity profiles that dominate streaming platforms, my very favourite films continue to be the ones that offer inflexion instead of voyeurism, and myth instead of dogma, in their pursuit of meaning.
Films in this program