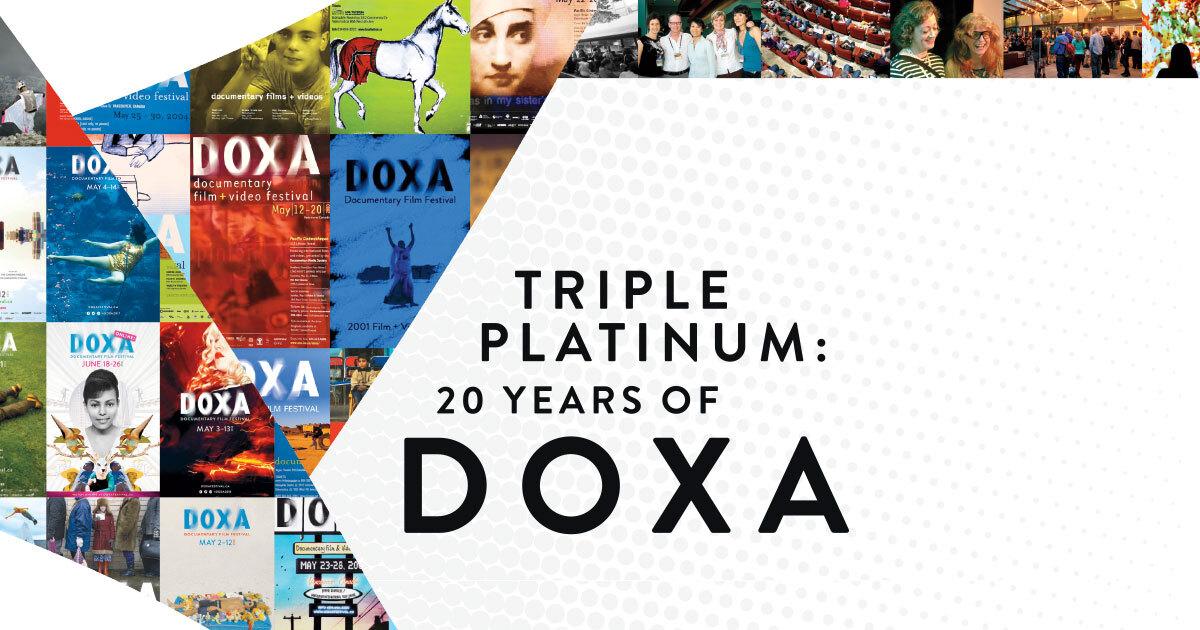 Dorothy Woodend
DOXA's Director of Programming from 2010–2017
My choice of films to celebrate DOXA's 20th Anniversary was an easy decision. After too many films to even recall, there are just a few that remain permanently embedded, like boulders jutting out of the sand.
Alain Cavalier and Claire Simon both take as their subject the idea of friendship, and when I reflect on DOXA, it is the time spent with other people—working, talking, making silly jokes, drinking wine, solving problems—that I remember.
Alain Cavalier and Claire Simon are also humanists in the best sense of the word, in that their works not only capture the curious idiosyncrasies of what it means to be alive, but also ennoble their subjects. I can think of no other word better suited. Their work dignifies ordinary people; not in a sentimental or false way, but with clarity, honesty and profound kindness. Through their eyes, it is possible to see people anew, no matter who they are—whether they be an elderly lady who works in a public washroom or a sex worker in a park. All of Claire's films are extraordinary—from the atomic zing of a preschool playground in Récréations (1992) to the woodland rambles in the Bois de Vincennes park of Les Bois dont les rêves sont fait (2015). Of creating these fully embodied portraits, she says: "It's very simple. I'm interested in other people."
One of the most fascinating people she has captured among her filmography is her friend Mimi Chiola, in Mimi. As the pair wander the streets and hillsides of Nice, roaming easily through stories and memories both poignant and hilarious, something remarkable begins to happen. There are three different perspectives on offer—the filmmaker, her subject and the nature of experience itself. All three run together like water, dissolving the barriers that separate us from one another. When I think about Mimi now, it is bound up with the images her stories created in my head. The film has become part of me, tangled up with my own memories, so that I'm not sure where it leaves off and I begin.
Alain Cavalier started his career making films with the likes of Romy Schneider, Catherine Deneuve and Alain Delon, but at a certain point he walked away from that world and began to create something entirely different.
It is a rare filmmaker, and indeed a rare human, who can look at people with such openness and civility. Cavalier's original Portraits series focused on older women doing ordinary jobs. Six Portraits XL added a personal layer in that all of the people featured were friends of Alain Cavalier: a baker, an actor, a journalist, a widow, a bachelor, a cobbler. Filmed over the course of many years, the films capture each person in all of their variegated colours and moods. I have never seen anything quite like them. They feel miraculous and humble all at the same time. But they also offer something deeper, a quality that I am hardpressed to put into words, except to say that like all of Cavalier's films they somehow grasp the electric current that runs beneath life, creating a connection that belies logic, yet feels innately true.
And perhaps, that's what the best films allow us to see; not just the details of life being lived—work, family, friendships—but the connective tissue that knits us together, all of it resplendently, ineffably beautiful.
Films in this program